Welcome to the Franco's Place Web Page. We are the home of the Original Tarantini Panzarotti.
​
What is a Panzarotti?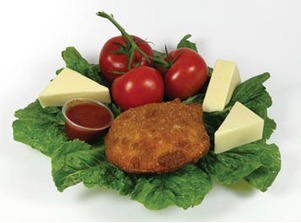 An Original Tarantini Panzarotti™ is just that. An original. Compared to all sorts of different things, it's simply not like anything else. Our panzarottis are made from special dough that's filled with mozzarella cheese and sauce, then deliciously deep-fried, making a one-of-a-kind Italian experience.

Panzarotti in Detail
A panzarotti is a pocket of secret-recipe dough stuffed with generous portions of mozzarella cheese and homemade sauce. The pocket is then deep-fried to a crisp, golden brown, making a goodness all its own.

Though our panzarotti is created to be delicious as is, customers can add other ingredients like pepperoni, sausage, mushrooms, extra cheese. They just open the top of the panzarotti and pile them in, then seal it up and drop the panzarotti into the fryer. This way, customers can create their own, unique panzarotti flavors.

So versatile, a consumer can even take home a panzarotti that's been deep-fried at a restaurant, let it cool and then freeze it. They just need to thaw and reheat in an oven to enjoy.

Don't be fooled. A real panzarotti is never baked. Often poorly imitated, the Original Tarantini Panzarotti™ is different from its cousin the "pizza turnover" or a calzone. Both the dough and process are different, besides their lack of our signature crunchy shell.

The Mini Panzarotti
Then there is our mini-panzarotti, the Panzarottini™. These bite-sized creations still carry our great panzarotti taste and crunchiness, but in a shape perfect for snacks or appetizers. It's a perfect alternative after-school treat for kids and is an ideal option for caterers. It's also popular as tavern food and even served at the Wells Fargo Center in Philadelphia during hockey season.




---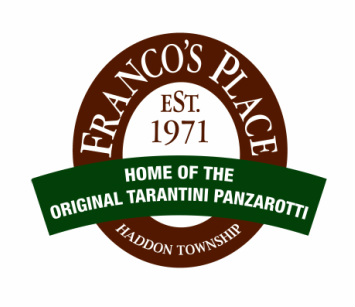 PHONE 856-854-7100
53 Haddon Ave, Westmont NJ 08108
We Deliver:
Haddonfield, Haddon Twp, Haddon Hts, Oaklyn, Collingswood, Barrington, and Cherry Hill